In the eyes of tech security company Imperva: The IoT is "Considered the 'barbaric horde' of under-protected connected devices, all of them are just waiting to be compromised by any half-competent hacker."
A prime example of the "under-protected" connected devices are the hundreds of millions of common, run-of-the-mill CCTVs in the world. The accompanying image is a figure representing the locations of the 900 CCTV's that were hacked simultaneously during a HTTP flood request running at 20,000 requests per second, creating a CCTV Botnet spanning the globe.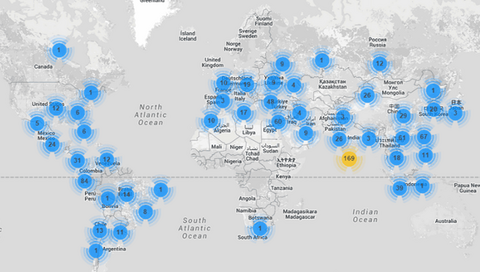 Ad blocker interference detected!
Wikia is a free-to-use site that makes money from advertising. We have a modified experience for viewers using ad blockers

Wikia is not accessible if you've made further modifications. Remove the custom ad blocker rule(s) and the page will load as expected.