The Sensor-1 from Metasensor is a tiny security device that sends your smartphone an alert when someone moves the object that it is attached to. The Sensor-1 can be attached to one's laptop on a desk, bicycle on a post, on a closed windowsill in a home, or even in a drawer for valuables.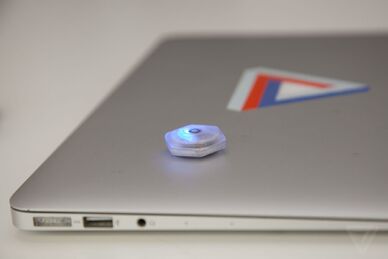 Regarding the physical movement aspect of the Sensor-1, in an age where it has become near impossible to track the advancements in cybersecurity, in the words of Russell Brandom of The Verge, "In many ways, the toothpick in the doorframe is still the best solution we have."
Ad blocker interference detected!
Wikia is a free-to-use site that makes money from advertising. We have a modified experience for viewers using ad blockers

Wikia is not accessible if you've made further modifications. Remove the custom ad blocker rule(s) and the page will load as expected.