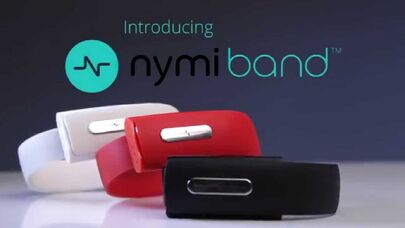 The Nymi Band is a wearable payment device developed by Nymi. The Nymi Band is a heartbeat-monitoring armband which allows users to make payments through verifying the unique electrical signals given off by their heartbeats. When the user's heartbeat signal is confirmed by the payment terminal, the transaction is allowed to go through. More info on the Nymi Band can be found here.
Ad blocker interference detected!
Wikia is a free-to-use site that makes money from advertising. We have a modified experience for viewers using ad blockers

Wikia is not accessible if you've made further modifications. Remove the custom ad blocker rule(s) and the page will load as expected.