Here we have Tootz the Unicorn, a unicorn from Indiegogo that literally farts rainbows to notify you of any new Twitter mentions, emails from Gmail, or Facebook updates. The Early Adopter Magenta Tootz (pictured here) is priced appropriately at $69.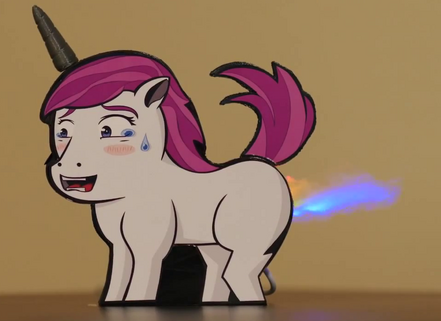 Ad blocker interference detected!
Wikia is a free-to-use site that makes money from advertising. We have a modified experience for viewers using ad blockers

Wikia is not accessible if you've made further modifications. Remove the custom ad blocker rule(s) and the page will load as expected.